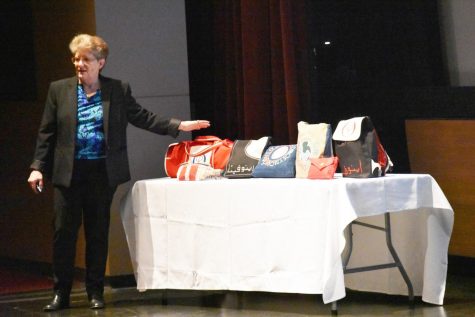 February 14, 2018

Filed under Campus Beat, Features
Executive director of Do Your Part, a non-profit that ran the Oinofyta refugee camp in Greece, left De Anza College with an important message: give people dignity and hope; let them know they are not forgotten. Lisa Campbell of Do Your Part, student trustee of the Foothill-De Anza Board of Trustees,...
Ethan Maneja, Staff Reporter

February 11, 2018

Filed under Campus Beat, Features, Uncategorized
The Jean Miller Resource Room held its student resource fair at the main quad on Thursday, Jan. 18, displaying both on-campus and local community services to De Anza students. Professor Claudia Andrade, the Jean Miller Resource Room's Faculty Coordinator, said that the idea of...